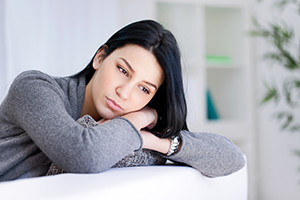 If you have recently found out you are facing an unplanned pregnancy, you are probably asking yourself "Now what?". Perhaps you're thinking you're not ready to be a parent, or you can't tell anyone you're pregnant. We understand how you feel.
Like other big decisions in life, you will want to research your choices. Choosing the right option can be a very difficult decision for anyone. Our registered nurses and patient advocates can help answer any questions you may have. We offer a confidential environment where you can safely explore your options, confirm your pregnancy, and have a limited OB ultrasound to see how far along you are. Make an appointment today. All our services are completely free.
If you have a positive pregnancy test, you may feel you have to make a decision very quickly. We encourage you to take some time and carefully think through your decision. ZoeCare can help you get accurate, helpful information about each of your options.
If you are considering an abortion, you need to know if you are really pregnant, and how far along you are. Even if you are experiencing pregnancy symptoms or have taken a home pregnancy test that was positive, you should confirm your pregnancy with a medical professional. You can get a free pregnancy test at ZoeCare.
If you have a positive pregnancy test at ZoeCare, you may qualify for a free, limited OB ultrasound to determine if you have a viable pregnancy.
There are a couple chemical procedures for abortion done prior to 9 weeks from your last period. After 9 weeks, a surgical abortion is required.
The Abortion Pill
The most common method of abortion prior to 9 weeks from your last period is a two-dose regiment of Mifepristone, or RU-486, also known as the Abortion Pill, followed by Misoprostol (Cytotec). With the first pill, RU-486 blocks the hormone progesterone, which is needed to sustain the pregnancy, and causes the lining of your uterus to shed so your pregnancy can no longer continue, and the second pill causes the uterus to contract and the embryo to pass.
It generally involves two to three trips to the doctor's office over a period of two weeks. In 4 to 5% of women, the pills are not effective, requiring you to return for a surgical abortion.
Plan B (The Morning After Pill / Emergency Contraception)
Plan B is an emergency contraceptive, available over the counter and taken by mouth within 48 hours of unprotected sex. It is used to prevent the continuation of a potential pregnancy. If you have taken Plan B and still suspect you may be pregnant, make an appointment with ZoeCare for a medically-accurate pregnancy test. Plan B does not protect you against STDs (sexually transmitted diseases).

Physical risks of abortion are typically minimal. Potential side effects include heavy bleeding and cramping, pain, nausea, headache, vomiting, or diarrhea. RU-486 very rarely can cause serious and sometimes fatal infections and bleeding. If you suffer from a sexually transmitted disease (STD), see a medical professional prior to getting an abortion. For more information on physical risks of abortion, see American Pregnancy's "Possible Physical Side Effects After Abortion".
Emotional side effects of abortion are more commonly experienced. The emotional impact of abortion can also weigh on your partner. Emotional risks of abortion can be mild regret to depression, anger to relationship issues. If you plan to abort, it is important to talk with your partner to ensure you are unified going forward. For more information on the emotional risks of abortion, see American Pregnancy's "Abortion Emotional Side Effects".
At ZoeCare, we have licensed medical professionals who can help you understand what you need to know about abortion and its risks before you make a decision.

Do you need post-abortion healing? Consider ZoeCare's Abortion After-care.
ZoeCare does not perform or refer for abortions.
call (406) 586-9444 to schedule a pregnancy test/ultrasound or to speak with a ZoeCare nurse if you have questions.